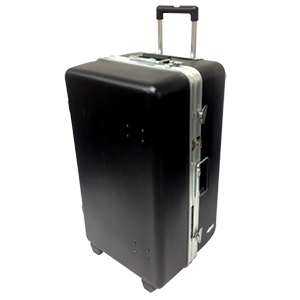 The choice for the JAB Series is Thermodyne because of the quality and the way the shape of the foam fits and protects the fixtures. Dimensions: Length-29 in., Width-14.5 in., Depth-16.5 in., Weight-44 lbs. with fixture and barndoor.
---
Interested in this product? See our list of dealers.
View Dealers
As technical advancements continue, all specifications are subject to change without notice.