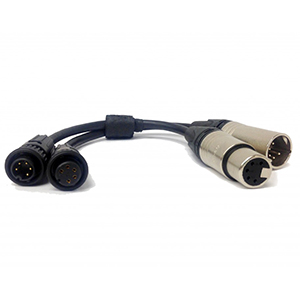 This 1 foot cable was designed because the IP65 connectors for the Hurricane and Hurricane JR. fixtures are not easily found. AAdynTech provides both the male and female connectors for the DMX loop through function.
---
Interested in this product? See our list of dealers.
View Dealers
As technical advancements continue, all specifications are subject to change without notice.