Join Aadyn Tech at the NAB Show in Las Vegas this April!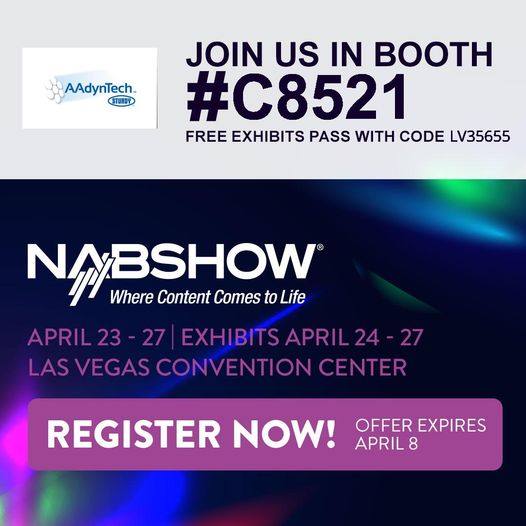 AAdynTech invites you to visit our team at NAB Show from April 24 - 27 at the Las Vegas Convention Center. Come see us at booth #C8521 and use code: LV35655 to get your exhibits pass for FREE until April 8.

NAB Show is the world's leading marketplace for unbridled innovation, unmatched connections and transformative technologies shaping the future of media and entertainment.