Home Run Lighting, MLB Season in Full Swing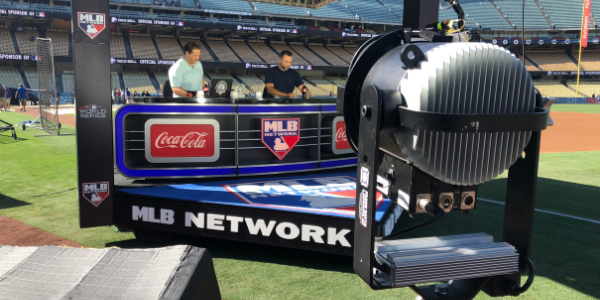 The 2019 MLB season is in full swing and we can't help but celebrate our achievements in the major league sports industry. AAdynTech LED lighting fixtures have illuminated some of the most prestigious events around the world, such as the Major League World Series!
AAdynTech has also recently helped outfit the Camden Yard press box. Just in time for opening day at Camden Yard, Barbizon Lighting Company teamed up with Mid-Atlantic Sports Network (MASN) to give the Orioles press box an upgrade with brighter equipment. The outdated lighting system was outfitted with 4 AAdynTech JAB Hurricane fixtures.