Lite Bites Charlotte with Barbizon!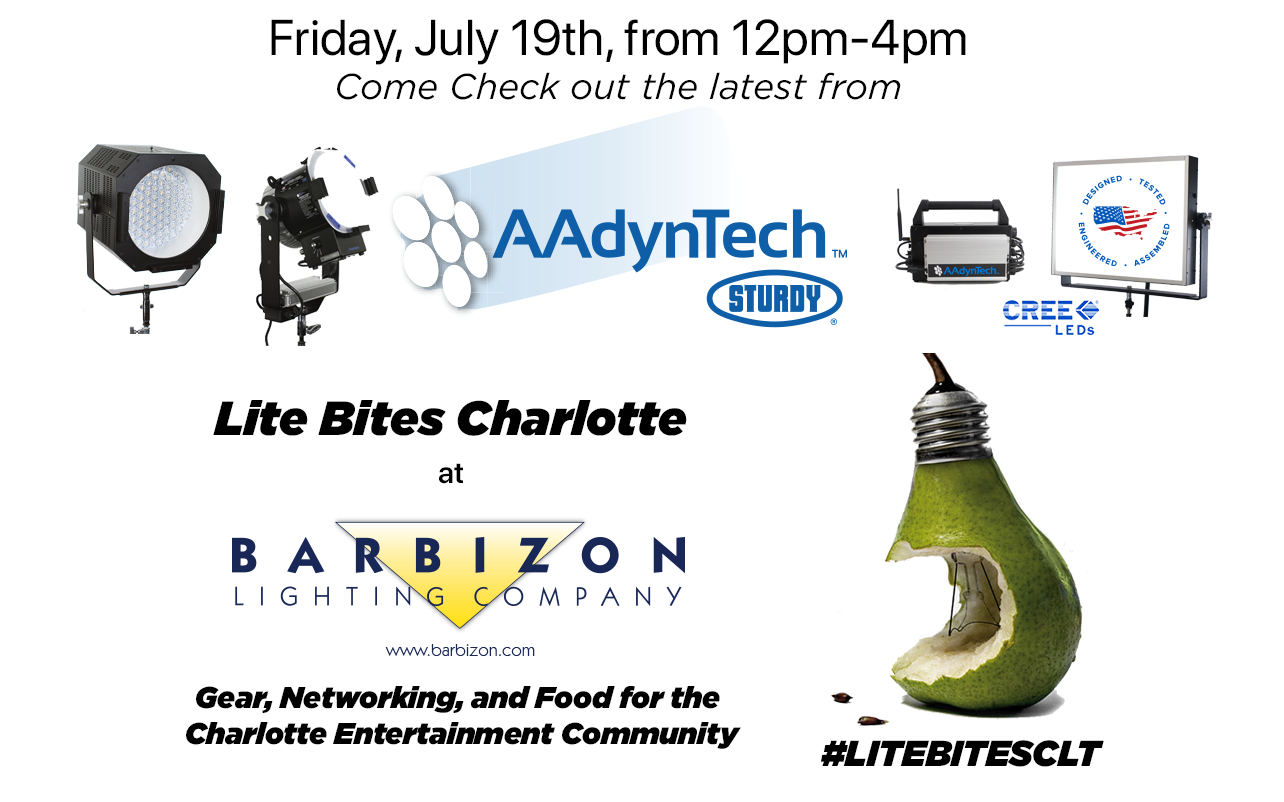 **FREE EVENT**

Join AAdyntech at the Barbizon Lighting Charlotte offices Friday, July 19th, from 12:00 pm - 4:00 pm.
RSVP HERE: http://marketing.barbizon.com/acton/media/1882/barbizon-charlotte-litebites
Our team will be demoing our latest LED lighting lines that includes:
Jab Quad Daylight Softlight
Jab Cinema Hurricane kit
Punch Cinema Plus
Punch Plus Daylight
Make plans now to pop in for food, drinks, and a chance to meet with other local entertainment technicians while checking out our fixtures.
Food will be provided (Hamburgers, Hot Dogs, Chips etc.)